Software from A to Z
for all kinds of mechatronic systems
The service portfolio of ITQ, Software Factory and Dr. Stetter ITQ is comprehensive and meets the diverse requirements of our customers, who come from various branches of mechanical engineering, the automotive industry, the train industry as well as packaging, pharmaceutical and medical technology. Each of our three companies has its own specific focus. Depending on customer requirements, they interact as a group or individually. Thus, we can always offer you the option of an individual solution. With the Gerda Stetter Foundation, ITQ GmbH is committed to interdisciplinary projects with universities and schools in order to provide students and pupils with practical and industry-compatible education.
Once a vision, today truth!
Software with machine, no longer machine with software
Up to recent years, the focus was on the machine and the mechanics. The software was seen as an appendage. In the age of digitalization, the focus has completely changed and now the formula applies: software with machine and no longer the manifest machine with software.
More Information: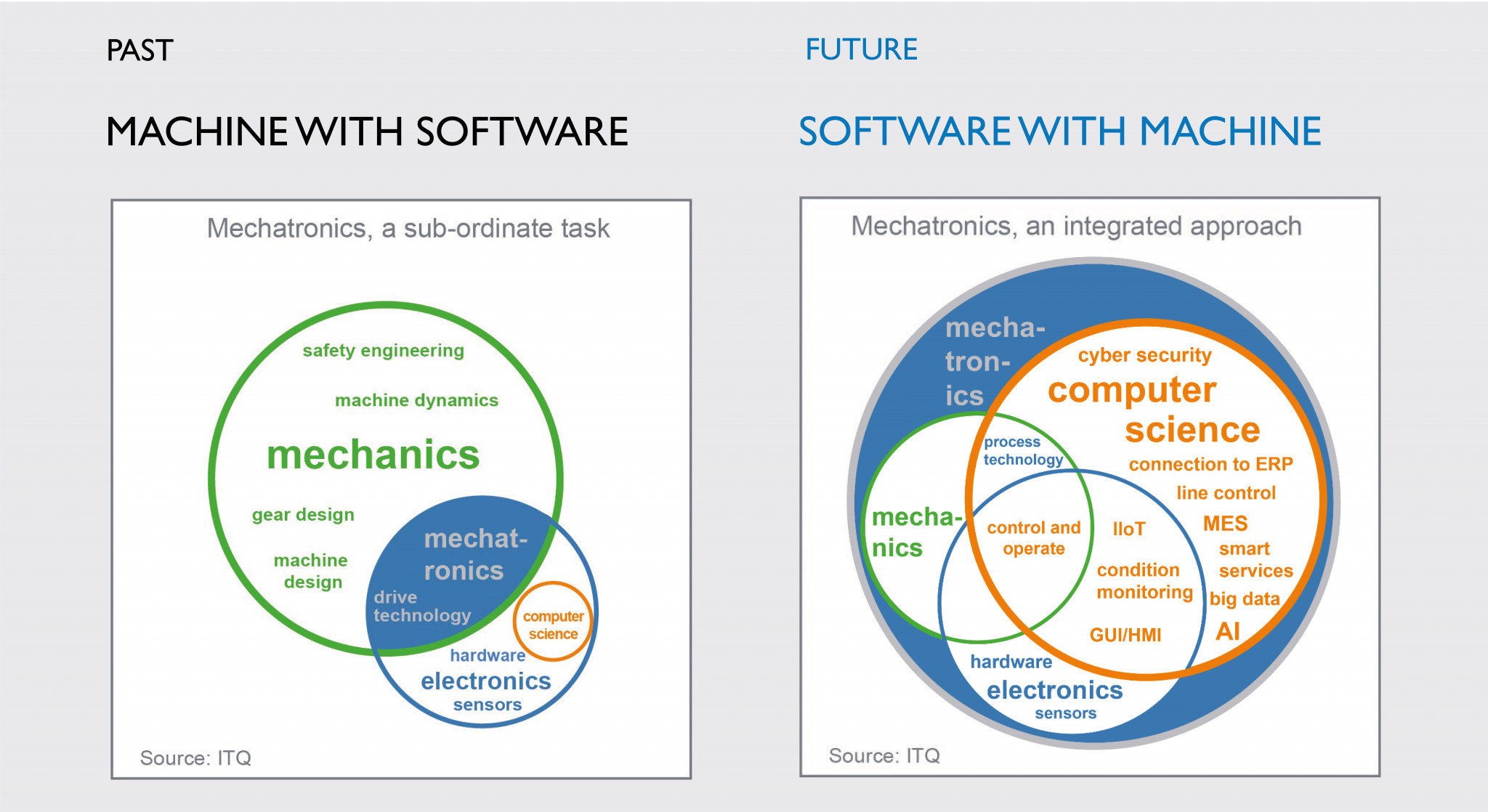 Individual overall solutions from a single source
The companies of the ITQ Group can either work together or individually. This means that we can offer almost all software solutions from SAP connections to intelligent sensors.
Modern technologies
and tools
Due to our diverse activities in research, teaching and associations, we are always familiar with the latest technologies and tools.
Innovative way of innovation
For us, innovation does not just mean incremental improvement: we also attach great importance to developing and implementing new ideas.
Best education for our employees
Modern education and training is a guarantee for highest requirements. That is why we work closely with universities and training institutions.